Minimalist Business Resources
There are hundreds of excellent resources available on the Internet -- there is also a lot of garbage out there. That's why I've put together this list of simple resources that you can use as a guide.
If you feel like you need to do some additional learning after reading Minimalist Business or The Art of Being Minimalist, this is a great place to start. I'll be rotating in new products as I confirm that they'll definitely help you.
Entrepreneurship

1. Chris Guillebeau's Empire Builder Kit. Chris is a world traveling extraordinaire who teaches people how to start very small businesses in order to pursue their dreams. He's been incredibly successful, and his work can help you do the same. His Empire Builder Kit is a bit on the pricey side, but it's worth every dollar. If you want to start at a lower pricepoint, he has smaller guides available at Unconvential Guides.
2. Karol Gajda's How to Live Anywhere. Karol is another great example of someone who's been able to harness the power of the Internet in order to live and work from anywhere. I love that his message is simple: the money doesn't matter, what matters is your freedom. If you have a lot of money and no freedom, who cares because you're not living. Check it out.
Minimalism
1. Leo Babauta's A Simple Guide to a Minimalist Life. Leo has basically pioneered the emerging science of minimalism with his top-25 blog Zen Habits. He encourages you to just breathe, smile, and enjoy life without the stuff. Such a simple message from such a great guy.
2. Joshua Becker's Becoming Minimalist: Simplify. Joshua takes on minimalism from the family perspective. If you found yourself reading my books and saying 'BUT I HAVE KIDS!' you should pick up Joshua's book and see how he was able to simplify his life while including his family.
Personal Finance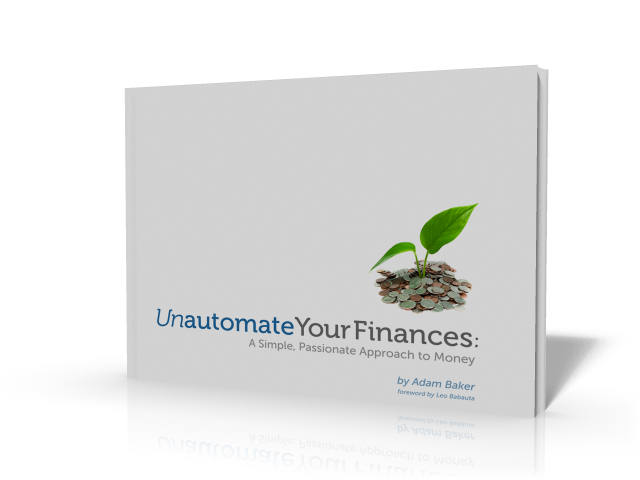 1. Adam Baker's Man Vs Debt: Unautomate Your Finances Adam's book is the number one reason that I'm paying off my student loan debt. I love his Debt Tsunami approach, that encourages you to pay off emotional debts first, and then move on to less frustrating money issues.